Dastan Hotel Aktobe
Welcome to Aktobe!
Rooms interior, cozy atmosphere. Abstract words cannot compare with reality. It is better just to have a look.
*Approved by the Resolution of the Government of the Republic of Kazakhstan dated November 5, 2021 No. 787, In accordance with subparagraph 10-4) of Article 10 of the Law of the Republic of Kazakhstan "On Tourism Activities in the Republic of Kazakhstan", Tourist fee for foreigners shall be charged from tourists for each day of stay in places of accommodation for tourists, with the exception of hostels, guest houses, rental housing in cities and regions. The amount of the tourist fee for foreigners that is payable shall not be included in the price. The tourist fee rate for foreigners in the city of Aktobe is 5 (five) percent of the cost of the stay.
Conference halls
Conference halls of Dastan Hotel Aktobe are suitable for carrying out seminars, presentations, workshops, brain-storming and conferences.We have two halls – major and minor.
The halls are provided with necessary equipment: projector, screen, sound system, laptop, microphones, flipcharts, whiteboard and markers. You may also order a food & beverages accompaniment of the event: coffee-breaks, lunch and dinner in Sumatra restaurant. For more details please contact F&B manager. Choose time, layout and food & beverages suitable for your event.
Major hall
Maximum capacity of Major hall is about 90 seats within theatre layout. Major hall has a separate street entrance and is a good choice for public events: press-conferences, presentations and meetings.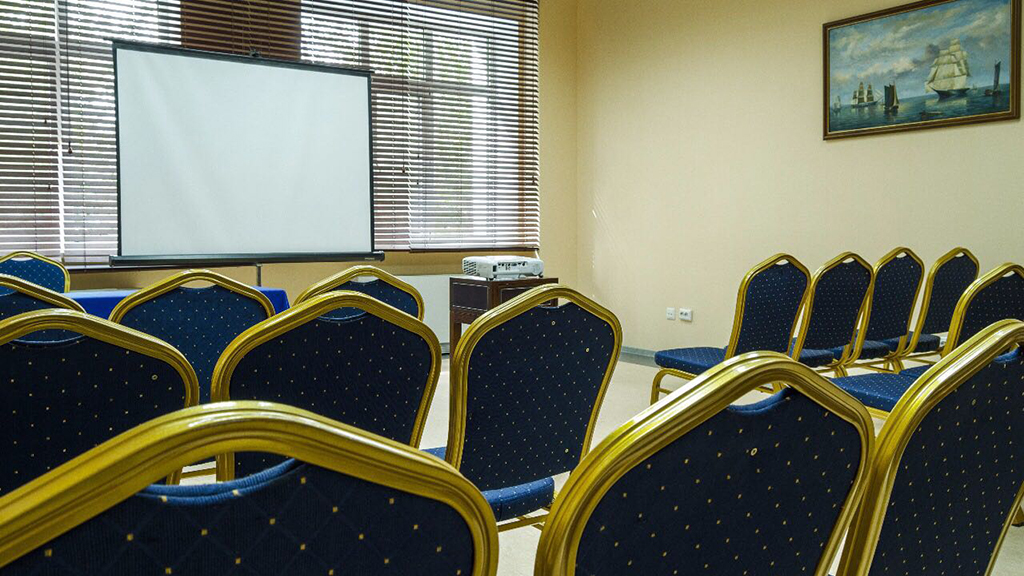 Minor hall
Small-scale meetings, brainstorming, seminars and focus group research may be held in Minor hall designed for gathering about 35 persons.
Layout styles: