Dastan Hotel Aktobe
Welcome to Aktobe!
Rooms interior, cozy atmosphere. Abstract words cannot compare with reality. It is better just to have a look.
Conference halls
Conference halls of Dastan Hotel Aktobe are suitable for carrying out seminars, presentations, workshops, brain-storming and conferences.We have two halls – major and minor.
The halls are provided with necessary equipment: projector, screen, sound system, laptop, microphones, flipcharts, whiteboard and markers. You may also order a food & beverages accompaniment of the event: coffee-breaks, lunch and dinner in Sumatra restaurant. For more details please contact F&B manager. Choose time, layout and food & beverages suitable for your event.
Major hall
Maximum capacity of Major hall is about 90 seats within theatre layout. Major hall has a separate street entrance and is a good choice for public events: press-conferences, presentations and meetings.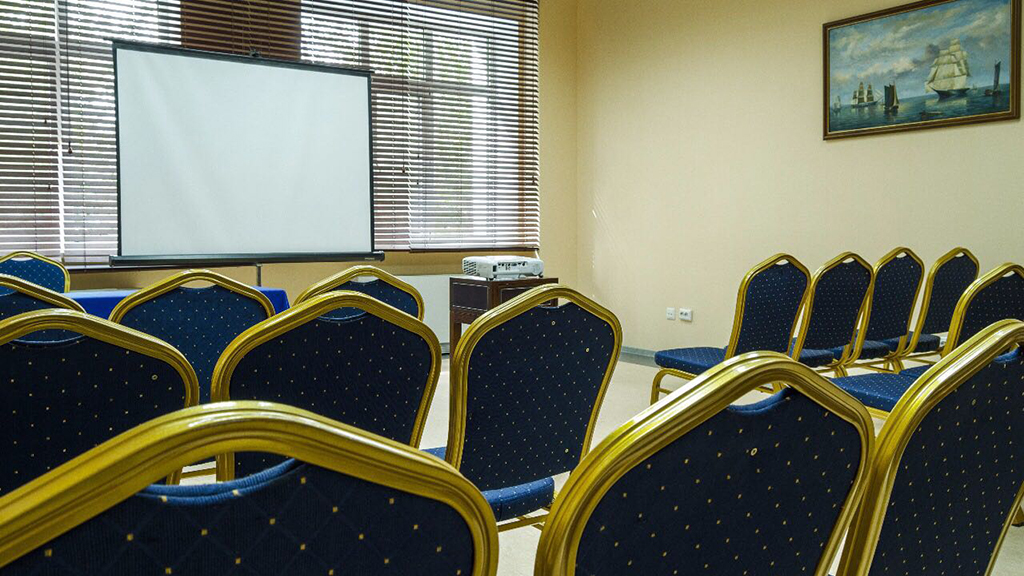 Minor hall
Small-scale meetings, brainstorming, seminars and focus group research may be held in Minor hall designed for gathering about 35 persons.
Layout styles: